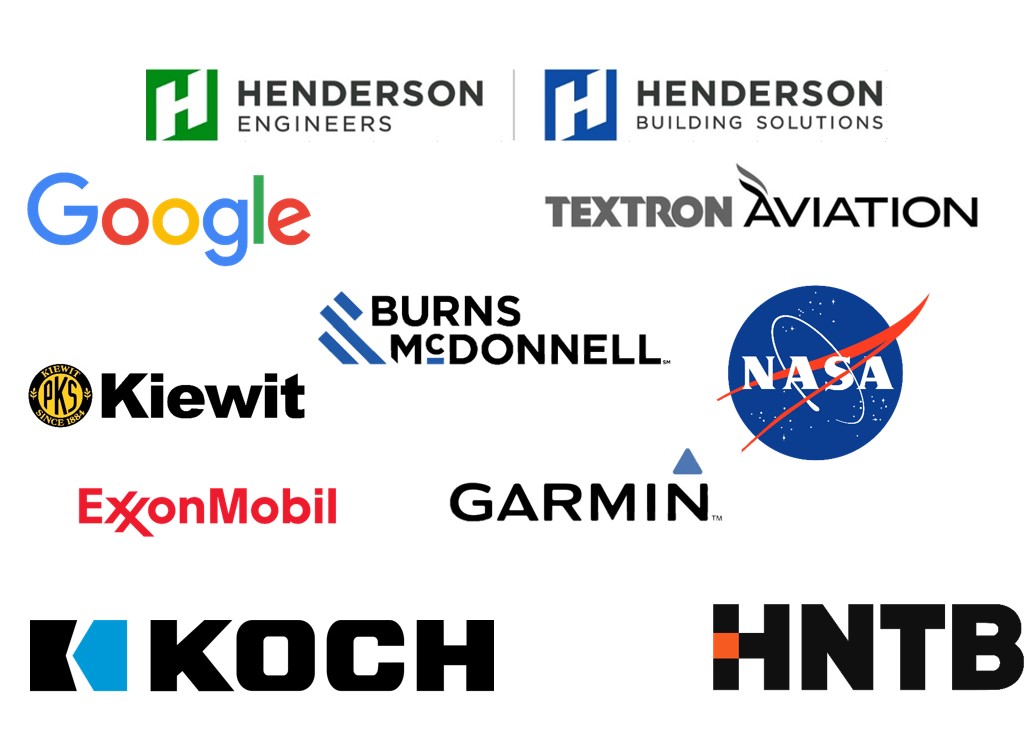 The University of Kansas School of Engineering is excited to offer a plethora of in-person and virtual Industry Events, taking place throughout the upcoming 2021-2022 school year! We have partnered with many different engineering companies, both within the region and across the country, to bring you the incredible opportunity to hear from a high level-executive from each company who has ties with the KU School of Engineering. In addition. students will be able to participate in a Q&A session with current KU Engineering Undergraduates and KU Engineering alumni who now work for each company.

These events give prospective high school students interested in studying engineering the ability to hear about the incredible opportunities that await them, including internships and career paths.

KU School of Engineering is thrilled to announce our Fall 2021 Industry Events!
NASA: Wednesday, July 14, 2021 at 6 p.m. (Virtual) Register now!
Kiewit: Tuesday, September 14, 2021, at 5:30 p.m. (In-Person)
Garmin: Thursday, October 14, 2021 at 5:30 p.m. (In-Person)
Google: Tuesday, October 26, 2021 at 6 p.m. (Virtual)
Burns & McDonnell: More details to come.
Henderson: More details to come.
Honeywell: More details to come.
Parsons: More details to come.
Textron: More details to come.
Questions? Please contact Megan Asbury at masbury@ku.edu.